Click Here to Return to Main Gallery/Purchase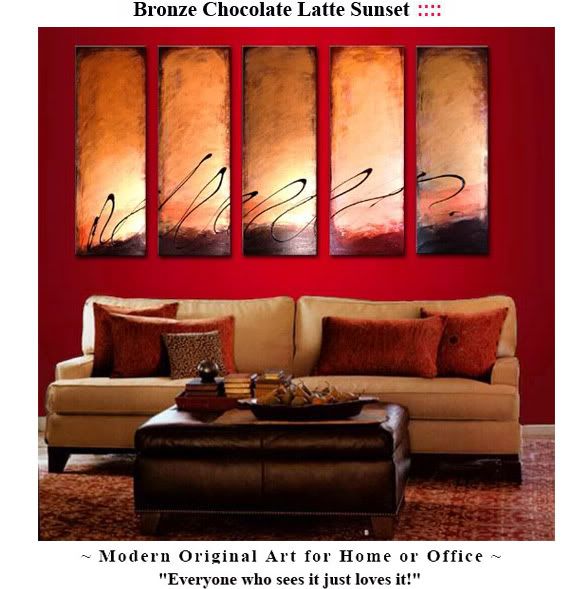 "5 Bronze Chocolate Latte Sunset" 2011

--- $224 Online Price --- Sale ends Friday




Bronze Chocolate Latte Sunset $224

buy it now!

or PayPal Express Checkout
Buy it Now for $224 Buy it now!. Questions? / - Gallery Retail $850 / Art arrives fed ex 7 day Fast! tracking and signature provided! ( 36" x 60 " ) 6 feet on wall , arrives ready to hang! Heavy paints and enamels layered on thick! Signed and Dated. SPECIAL ORDER ONLY. TOP SELLER. ---14 K Gold , bronze , espresso and black enamels and a touch of red.
Click Here to Return to Main Gallery/Purchase
Gallery Price $850
Pay safe, secure & easy with Google, Amazon, or Paypal.
--- Credit Cards Accepted. Immediate Purchase. Available Right Away. ---
--- or PayPal--- 7-14 day delivery

***